News Taffy
News Article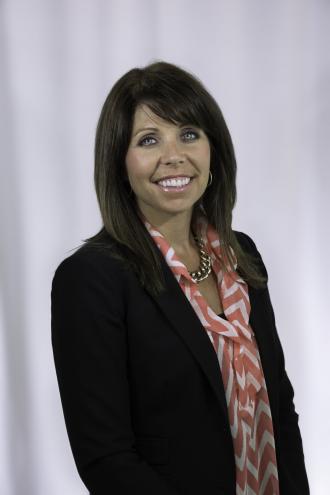 NEA Baptist Memorial Hospital Announces new Assistant Administrator
Melanie Edens, a tenured employee of 18 years, was recently announced as the new assistant administrator of NEA Baptist Memorial Hospital.
As an assistant administrator, Melanie will oversee radiology, pharmacy, physical therapy, respiratory therapy and radiation oncology.
Edens has been with NEA Baptist for 18 years – starting as a CT tech and then promoted to radiology coordinator followed by a promotion to radiology director. Among her many accomplishments include designing the radiology department, complete with 17 new radiology systems, on the new NEA Baptist medical campus that opened in 2014.
In 2007 Melanie was awarded the Outstanding Young Executive by Northeast Arkansas Business Today. In 2013 she was recognized as an Outstanding Alum from the Arkansas State University College of Nursing and Health Professions and in 2014, received the American College of Healthcare Executives Early Career Healthcare Executive (ACHE) Early Career award for Healthcare Executives. She is a graduate of Arkansas State University and participates in several community and civic organizations, including the 2015 class of Leadership Jonesboro.
"Melanie Edens has a proven track record in her role as radiology director with NEA Baptist and we are excited for the next step in her career as assistant administrator," said Brad Parsons, CEO and administrator of NEA Baptist Memorial Hospital.
Melanie is active in the Jonesboro Chamber of Commerce, Arkansas Hospital Association, Relay for Life as well as Arkansas State University and church based activities. Melanie and her husband Matt reside in Jonesboro with their two children.
NEA Baptist Memorial Hospital is a 192-bed acute care facility in Jonesboro and is affiliated with Baptist Health Care Corporation of Memphis, TN.  NEA Baptist Memorial Hospital offers heart care through its Heart Center, labor and delivery services through the hospital's Women's Center and cancer care through the Fowler Family Center for Cancer Care. The hospital also offers a number of inpatient and outpatient services, emergency care, and surgical services including weight loss surgery, neurology, respiratory care, and pulmonary rehabilitation. For more information about NEA Baptist Memorial Hospital, please call 870-936-1000 or visit www.neabaptist.com.
[+] add comment