News Taffy
News Article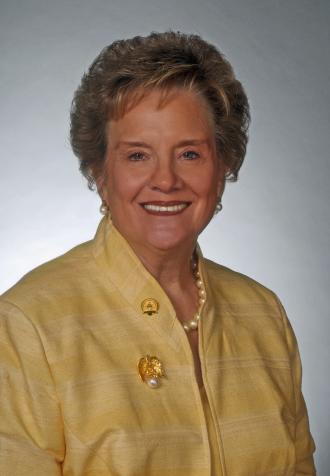 Joan Cash Will Serve on Foundation
Joan Cash, longtime Northeast Arkansas resident and businesswoman, has been named to theboard of directors of the St. Bernards Foundation.
Cash is a former state legislator who served two terms in the Arkansas House of Representatives from 2006 to 2010. She and her husband, the late Claud Cash, owned and operated  the Case International Harvester dealership in Trumann and Jonesboro for 20 years.
Now, she and her children, Jennifer and Mike Linton of Lonoke and Gregg and Donna Cash of Trumann, continue to sell Case IH equipment as Heritage Agriculture at locations in Hoxie, Pocahontas, Carlisle, DeWitt and Stuttgart.
She is a member of the Jonesboro Rotary Club, is in her second term on the board of the Craighead County Community Foundation, serves on the St. Bernards hospice board and is active on the St. Bernards Women's Council. In addition, she is serving her second term on the Arkansas Agricultural Board.
Cash is a member of First Baptist Church in Jonesboro.
The Foundation board is made up of area professional, business and civic leaders who oversee the operational, philanthropic and investment activities of the St. Bernards Foundation.
Other board members include Leo Baltz, Steve Cox, Scott Durham, Brad Edwards, Stacey Harral, Sam Hummelstein, Dr. Charles Kemp, Brant Perkins, Dr. Elizabeth Sales, Dr. Don Vollman, Linda Wofford, Rosie Young and Sisters Ann Marie Ferricher, Mary Beth Hackley and Marilyn Doss of Holy Angels Convent. Ex-officio members are Chris Barber, Marilyn Hummelstein, John Lieblong and Sister Lillian Marie Reiter, prioress of Holy Angels Convent.
[+] add comment