News Taffy
News Article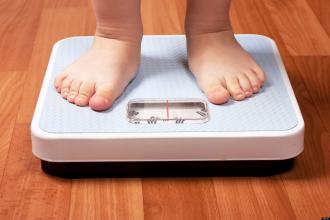 The Cardiologist's Wife - Childhood Obesity
Yesterday, a news story featured on KAIT revealed that 60 percent of U.S. kids will be obese by age 35. The number of obese children and teens in the U.S is currently triple what it was in the 1970s. The story, based on a study by Zachary Ward with the Harvard T. H. Chan School of Public Health's Center for Health Decision Science, pointed out that being obese at a young age is a very strong predictor for obesity in adulthood. Globally, the number of obese children in 2016 soared to more than 10 times higher than the number of obese children in 1975, so the problem isn't just limited to the U.S. This continuing health crisis should be a serious concern for any parent.
Obese or overweight children and adults are at a much higher risk for developing chronic health problems such as asthma, type 2 diabetes, high blood pressure, sleep apnea, bone and joint problems, heart disease and various types of cancer. These health problems mean that today's youth will live with serious health conditions that impact the quality of their life and shorten their life span. They are also more likely to be bullied and suffer from depression and low self esteem.
Obesity is difficult to reverse at any age so what can you as a parent do? Prevention is key. The best thing parents can do for their children is to adopt healthy lifestyle changes, including limiting TV and computer times, encouraging participation in sports or active play time and providing healthy foods. Studies show that less than half of American children get 60 minutes of vigorous activity each day while two thirds consume a sugary beverage daily. Make exercise a regular, every day part of your family's life. Turn off the TV and go for walks, play in the park, shoot a few hoops before dinner or mow the lawn using a push type mower.
Just as important, take a close look at the the food your family eats and how much you consume. Learn correct serving sizes and work at eliminating processed junk food like sodas, chips and sweet snacks from your daily diet. (No, you don't have to have chips with a sandwich.) Learn about good nutrition together by taking your children to the store and letting them help with meal planning and preparation. Serve fruits and raw vegetables with some type of protein like peanut butter on celery sticks for snacks instead of toaster pastries, crackers and granola bars. Watch out for other sugary beverages like sports drinks, tea and coffee that are often little more than flavored sugar water. Talk with your pediatrician for further suggestions.
You can spend money on better food or you can spend money on healthcare. And with the future of health insurance uncertain, you may be forced to pay even higher costs in the future or do without. Your children deserve a better future than the one currently predicted; don't let them be a statistic.
[+] add comment