News Taffy
News Article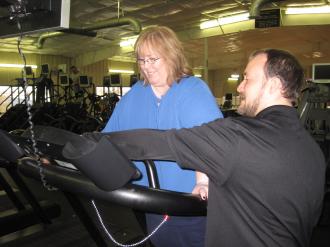 Ultimate Makeover Update
One month later, Occasions' first-ever Ultimate Makeover winner, Judy Montgomery, is still going strong.
"So far, the workouts have been great," Judy said. "The weather hasn't helped much, but Chris at Trim Gym has done an outstanding job of showing me several exercises that use the weights, treadmill and other machines. I am actually going in tomorrow to work with him at 10:30 a.m. I can already tell a difference in my appetite, how much weight I can lift and how far I can last in a routine before having to stop for a break! It has been painful, but it will be worth it.
"I am just so very thankful for the chance to get back on my feet, and am happy that I can do what I am doing."
It sounds like Judy has a great start. Stay tuned next month for another update.
[+] add comment