News Taffy
News Article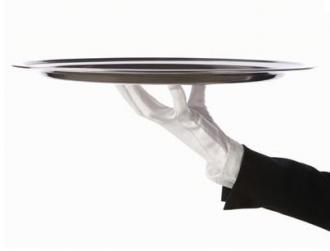 ASU Presents
The New York Daily News describes "The Butler Did It" as "…a genuinely amusing burlesque of those good old '30s movie thrillers in which the killer is unmasked in the final moments."  Now, you can experience that same good 'ol fashioned thriller, as brought to you by The ASU Theater.
According to The ASU Theater, the play is: "A deft and diabolically clever thriller (that) mingles laughter and chills as it skillfully unwinds its twisted tale of murder and mayhem in the glittering world of the theatre.  The scene is set where Anthony J. Lefcourt, writer and director, is rehearsing his new play, a 'classic whodunit' (in which all the characters are named Butler) with which he hopes to regain the success that has eluded him in recent seasons.  Desperately eager to stimulate his cast to their best efforts, he has deliberately withheld the final scene of the play from them.      
The comedic thriller will be performed on Feb. 25, 26, 28 and March 1, 2. All performances will begin at 7:30 p.m. at the Fowler Center. Tickets are $10 at the door, but if you buy now, they are only $8.
[+] add comment