News Taffy
News Article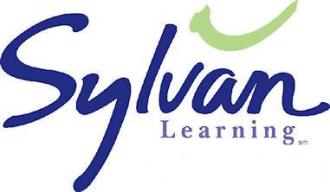 New Ownership, Local Leadership brings New Opportunities to Memphis Students
Sylvan Learning, theleading provider of in-center and live, online tutoring at home to students ofall ages, grades and skill levels, has new ownership in Memphis, Tennessee.
Ashley and Brian Hill recentlypurchased the Memphis Sylvan Learning Center from Sylvan' s corporate headquarters out of Baltimore. Ms. Hill, a Jonesboro, AR, native, has worked with Sylvan Learning since early 2003. The Hills took ownership of the Memphis location through their entity, Hills of Tennessee, Inc. In addition, the Hills own the Jonesboro Sylvan Learning Center and the Jonesboro Ace It! Tutoring business that delivers supplemental educational services (SES) on-site to many neighboring school districts.
"I am proud to help ensure Memphis area students are able to continue to receive Sylvan'sassistance with the challenges of school. As the new owner, I look forward to helping those students develop the skills and attitudes needed for success in school and, ultimately, in life," says Ms. Hill. "We are excited about this opportunity to grow and develop our operations, and we look forward to new opportunities in the future."
Hill has also announced that Joanna Byrnes, a native of Memphis, will be the Center Director at the Memphis location. Ms. Byrnes has worked with Sylvan Learning as an instructor and most recently as the Director of Education at the Jonesboro, Arkansas, location. "I am excited about returning to Memphis and being presented theresponsibility of running and growing the Memphis Center," said Byrnes.
To learn more about the academic offerings of the Sylvan Learning in Memphis, Tennessee, visit www.SylvanLearning.com orcontact (901) 373-3555.
Sylvan Learning is the leading providerof tutoring to students of all ages, grades and skill levels. With 30 years ofexperience and more than 900 centers located throughout North America, Sylvan'sproven process and personalized methods have inspired more than 2 millionstudents to discover the joy of learning. Sylvan's trained and Sylvan-certified personal instructors provideindividual instruction in reading, writing, mathematics, study skills andtest-prep for college entrance and state exams. Sylvan helps transform kids into inspired learners with the skills to dobetter in school and the confidence to do better in everything else. Visit www.DrRickBlog.com to share your personal academic experiences and comment on academic trends. For more information, call 1-800-31-SUCCESS or visit www.SylvanLearning.com.
[+] add comment