News Taffy
News Article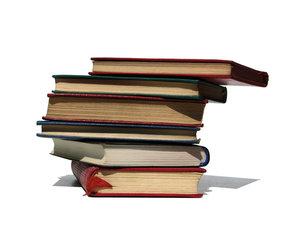 No More Teachers, No More Books
Only a month to go until school is out. For students, teachers and parents alike the last weeks ofschool can be both exciting and challenging. Students are looking forward tothe summer break and, as a result, their interest in schoolwork may begin towane. Teachers have almost completed a year of lessons and have a classroom ofstudents more interested in summer than science. For parents, the end of oneschool year signals the impending start of another school year. So, how do theyensure your child is ready to tackle the next grade?

The end of the school year is really a time to prepare for transition - thetransition from one grade to another, but also the transition from in-classroomlearning to the ongoing learning process that takes place outside of school. Atthis time of year, educators advise parents to focus on three areas - helpingtheir child make the most of the final weeks of school, knowing what the nextgrade level will bring and looking for ways to continue the joy of learningduring the summer break.
Sylvan Learning of Jonesboro, the leading provider of tutoring to students of all ages, grades andskill levels, recommends:
Make the most of the final weeks of school.
Many teachers spend the last weeks recapping the year's work. You can help your children review by asking them to show you what they have learned, or working through homework problems together.
Schedule the last meeting or discussion with the teacher. Talk about the year as a whole and identify successes, but also challenges your child may face when he or she returns in the fall.
Help your children stay motivated about school so they gain the full benefit of their final days in the classroom. Have daily conversations about school. 
Know what the next grade level will bring.
You can speak to your children's current teachers or teachers in their next grade about the upcoming curriculum.
Ask not only about subjects, but changes in focus. For example, in 4th grade, students usually begin to "read to learn" rather than "learn to read." If your 3rd grade student is struggling with her reading, this summer would be a good time to focus on improving reading skills.
If the next year will mean a change in schools - such as entering high school - take advantage of orientation sessions where you and your child can learn more about the new school. 
Let your kids be kids.
Summer vacation is a great tradition. It's important to enjoy the time off.But, you can also learn as you have fun. In fact, the best learning occurs whenchildren don't realize they're learning. 
Parents can plan summervacation activities that are both fun and educational. For example:
If you know your child will be studying history next year, visit local historical sites or borrow historical books and novels from the library.
Continue reading throughout summer. Visit a local library where they can help you select books appropriate for your child's age and interest, or go to
www.BookAdventure.com

. Book Adventure is a free, Sylvan-created, interactive, reading motivation program online. Students choose their own books from more than 7,500 titles, take short comprehension quizzes and redeem their accumulated points for small prizes. Book Adventure also offers teachers and parents resources and tips to help children develop lifelong loves of reading.
Plan family activities that are fun, interactive and educational.  To help you get started, Sylvan Learning offers a free activity booklet, "Family Learning Fun." The booklet provides seven different ideas and activities that will help sustain and renew your children's interests in learning and discovery. It is available in the "Parent Resources" area of

www.SylvanLearning.com

.
Develop writing skills by writing or emailing pen pals.
Demonstrate the value of continuous learning to your child by showing how you continually learn - such as regular reading, developing new skills for a job or learning a new hobby or sport.
There are also a variety of enrichment programs available for children. Sylvan Learning offers engaging programs that keep the interest and fun in learning alive through the summer and into the school year. Visit
www.SylvanLearning.com
for more information.
For more educationalresources for children in grades pre-K through 12, please visit the"Parent Resources" area of www.SylvanLearning.com. For additionalinformation, contact Sylvan Learning of Jonesboro at (870) 932-4494.

AboutSylvan Learning
Sylvan Learning is the leading provider of tutoring to students of all ages,grades and skill levels. Sylvan Learning has more than 900 centers locatedthroughout North America. In its 30 years, Sylvan's proven process andpersonalized methods have inspired more than 2 million students to discover thejoy of learning. Sylvan-trained and certified personal instructors provideindividual instruction in reading, writing, mathematics, study skills andtest-prep for college entrance and state exams. Sylvan helps transform kidsinto inspired learners with the skills to do better in school and theconfidence to do better in everything else. Visit www.DrRickBlog.com to share your personal academic experiences andcomment on academic trends.  For more information, call 1-800-31-SUCCESSor visit www.SylvanLearning.com.
[+] add comment