News Taffy
News Article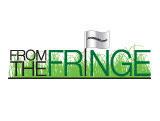 From The Fringe
Great Friday, Jonesboro! I hope everyone enjoyed their Father's Day weekend last week.
My son and I got a round in last Friday afternoon. Ok, yes, he out-drove me all day but I got the best of him. I think he was taking it easy on the old man. He did, however, have one shot that was quite impressive, in a gorilla sort of way. If you're familiar with the Jonesboro Country Club course, we were on the tee box on number 13 (a short par 4 - dog leg right). I played it safe with a 7-iron off the tee. He went with a 5-wood, hoping to go around the corner with a fade. He got all he wanted out of that 5-wood. He didn't hit a fade though - his shot couldn't have been more straight and yes, he got all of it. We still haven't found the ball ... the last time I saw, it was headed for Matthews Avenue. (I bogeyed the hole, he's still counting.)
The Joe Boone Memorial tournament just wrapped up at the Jonesboro Country Club yesterday. Congratulations to Matthew Loiacano! The first repeat champion the tournament has had since 1998-1999.
Here are the top scores in each division:
Boys Division Age 14-17 Group
Matthew Loiacano 71-70 = 141
Drake Merritt 70-75 = 145
Trent Jones 74-72 = 146
Kyle Cook 75-71 = 146
Age 12-13 Group
Trey DePriest 73-72 = 145
Kyle Covington 76-79 = 155
Noah Minton 83-78 = 161
Age 8-11 Group
Will Gibson 38-42 = 80
Chandler Copeland 45-41 = 86
Jackson Goodwin 46-46 = 92
Girls Division Age 12-17 Group
Brooke Alford 78-69 = 147
Libby Croom 76-74 = 150
Caroline Boone 78-74 = 152
Oh and did anyone happen to notice the U.S. Open last weekend?  My oh my did Rory McIlroy have quite the tournament!  He shot a record 268!  
A reminder that the 12th Annual Arkansas State Sports Medicine 4-Person Scramble is being held today, June 24, at Sage Meadows. I'll have the winning scores next week.
I hope everyone has a terrific weekend.  I'm gonna try and get the wife to play this weekend ... wish me luck!
Until next week, hit 'em long and straight!
Rodney Poff
[+] add comment