News Taffy
News Article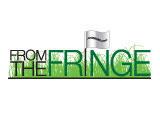 From The Fringe
Hello and welcome to this week's From The Fringe!
Did anyone watch the British Open? Darren Clarke turned back the clock and won The Open Championship. Although it was nice to see the six U.S. players in the top ten, it was also nice to see a "local" win. Clarke seems to be a gracious, fun-loving professional. Nice to see a good guy win.
In more local golf news, just a note about an upcoming tournament you may be interested in. The 2011 Craighead County Amateur will be held July 23-24. This tournament is open to all amateurs age 14 and older and all senior amateurs residing in Craighead County. It is an individual stroke play competition that will be flighted after the first round at Sage Meadows. The flights will be separated for the second round at Ridgepointe Country Club or Jonesboro Country Club. Championship, 1st Flight and 3rd Flight will be played at Ridgepointe. Presidents Flight, 2nd Flight and 4th Flight will be played at Jonesboro Country Club. Entry fee is $100 (includes cart fees). Contact any of the three participating golf course pro shops for more information.
Hopefully, I can take a break from re-doing the deck and go golfing this weekend. I mean, if I'm going to be hot anyway, I might as well be golfing, right?  Here's hoping you get out there and play a round or two as well.
Remember, if you have any local golf news (upcoming tournament info, hole-in-ones, pictures taken at local golf tournaments/courses, etc) e-mail them to me at rodney@jonesboro.com and I'll post them here next week.
Until next week, hit 'em long and straight!
Rodney Poff 
[+] add comment