News Taffy
News Article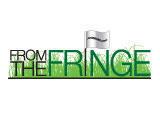 From the Fringe - Greetings from the World Golf Hall of Fame
Greetings from St. Augustine, Fla.! Although I'm on vacation this week, I haven'tforgotten about my fellow golfers back in Jonesboro.
Today, a tour of the World Golf Hall of Fame is on my vacation itinerary. Inaddition to touring the Hall of Fame and its special exhibits, I will play a roundon the 18-hole Hall of Fame's natural grass putting course and try my luck on theHall of Fame Challenge Hole.
I'm hoping it will be a great time for a tour with the 2011 PGA Championship underway. Check back next week for a full report.
Rodney Poff
[+] add comment