News Taffy
News Article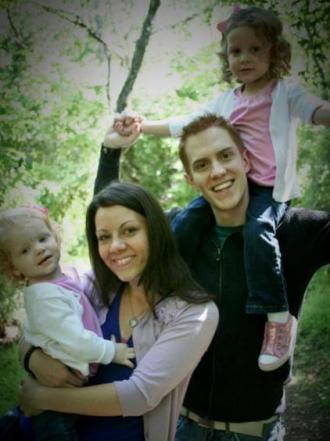 Little Hands are Growing Up
Now that London is three, she's becoming more independent each day. This sometimes manifests instead in tantrums or behavior issues when she picks something she thinks he should be able to do. For example, I have to weekly explain to her why she can't drive us to Walmart, not even kidding.
Though I'm obviously quite the rookie in parenting still, I thought I'd share a few ways I give her the independence she craves, while being the one to guide the way.
The biggest thing, so far, has been their kitchen cabinet. I moved all their dishes into a lower cabinet without a child lock. Even their silverware was placed into standing cups to be accessible. Our refrigerator has water in the door, and the fact that London can go grab a cup from the cabinet and get herself a drink makes her beam with pride. She picks out her plate and utensil for meals, and sometimes gets to pick Story's too.
A flip side to this is that freedom always comes at a price. Not every day, but often, London will happen to be around when I'm unloading the dishwasher. When she is, I ask her to help by putting away her dishes. She really enjoys acting big and helping Mommy, and at the same time, she is learning responsibility.
Her toothbrush, hairbrush, and headbands are the same. They've all been moved to be accessible to her. She can't quite put toothpaste on her toothbrush yet, but she's close. Each time I sense her getting restless in the little things, I try to find something she can do herself. Whether its buckling herself into her carseat or climbing onto a tall stool without help. Sometimes they don't think they can do it without the parents help, but showing them we're close by for assistance usually gives the confidence they need.
Do you have any great tips for letting little ones grow a little stronger in their own? I'd love to hear them!
Until next time,
Heather
[+] add comment