News Taffy
News Article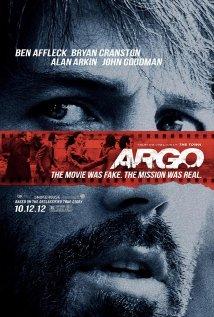 Monday Popcorn: Argo
After quite an eventful weekend, I think it's best to just jump right in to this week's review. I've been hearing a lot over the last few months about Argo. This is a film written/directed/produced by and starring Ben Affleck, about the Iranian Hostage Crisis and how the CIA and Canadian government saved six Americans hiding in Tehran. It's a film everyone should see, however it carries a heavy weight that some audiences may not be able to look passed when deciding whether to see it. As The Hollywood Reporter said in a recent article about the film, "The sad irony is that, given the current events, the detailed work of the wardrobe department has turned out to be one of the few ways to know that the film is a period piece and not a recent newsreel."
With all of that said, the film deals with a much smaller story. Yes, a lot happened during the Iranian Revolution and entire films could be made on that alone. However, Argo focuses on Antonio Mendez (Affleck) a CIA officer who comes up with a plan to "exfiltrate" six American Embassy workers hiding out in the Canadian ambassador's home in Tehran. With the help of the Canadian government and Hollywood Mendez poses as Kevin Harkins, a producer for Studio Six Productions scouting locations in Tehran for his up-coming Canadian sci-fi flick. The plan: to sneak the six Americans out of Iran in plain sight.
Affleck has a way of pulling a very small part of a much bigger story and creating something that is as entertaining as it is tasteful. This isn't subject matter that most audiences would be willing to pay eight bucks for, but it is just as funny as it is thrilling as it is dramatic which are all qualities to be looked for in a great film. The revolution as a whole is laid out in the very beginning, for those who have only read about it in history books, and the rest is pieced together like all great espionage films throughout history. You will be in the edge of your seat and thinking a step ahead through the whole film.
Like I said before, this film carries a lot of weight that some viewers may not think they can handle, but it is definitely a movie worth seeing.
Until next week,
Beth
[+] add comment
This is a great movie for those who like to think, not just watch stuff blow up or mindless dialogue.