News Taffy
News Article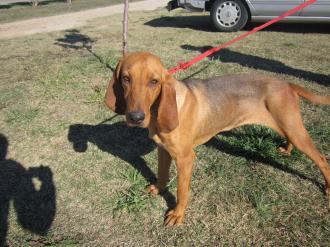 Belle and Athena Need Homes
Belle is a 1-year-old Bloodhound mix that was found by the Parks Service at Walcott. She is fully kennel trained and loves people.
Athena is a beautiful 9-week-old Russian Blue mix with gorgeous green eyes. She, too, loves everyone and lets them know it with her continuous soft purrs.
For more information about how to adopt Belle, Athena or another pet in need of a loving home, please contact the Northeast Arkansas Humane Society at  (870) 932-5185.
[+] add comment