News Taffy
News Article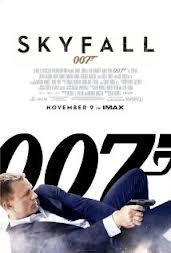 Monday Popcorn: Skyfall
This year marks the 50th anniversary of the James Bond franchise, putting pressure on director Sam Mendes. But, for any Bond fan (or avid movie-goer, at that), Skyfall has all the smart, sleek and innovative elements necessary to make a great film.
As the movie begins, audiences are thrown directly into Bond's next big mission. This includes him pursuing the bad guy in an over-the-top chase scene over rooftops and moving trains and, as always, the twists and turns ensue. The story is then set up by the smoky, mysterious theme song sung by Adele making Skyfall a sure classic.
An unknown criminal has stolen a hard drive with sensitive information from MI-6 and begins breaking down the Secret Intelligence Service from the inside, leaking information to the outside world. Daniel Craig has all the charisma that Bond is famous for, but brings a grit and dangerous vibe to his interpretation. And with the talent of Judi Dench as M and Javier Bardem as the psychotic and aloof villain, Silva, Skyfall is a Bond film for a new age. Bond's relationship with M is tested and leads through the maze that is his past as well as the complexity of his character. Audiences will learn that no matter what, you can never go home again.
Until next time,
Beth
[+] add comment