News Taffy
News Article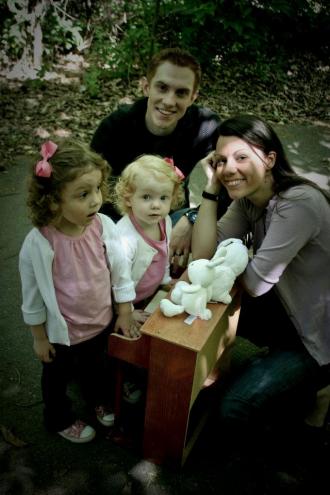 Little Hands' Thanksgiving Specialty
It's so close to Thanksgiving! Is your kitchen oven working overtime? I remember years ago on my first Thanksgiving of being married, I stressed so big on what to take to my new in-laws' gathering. My mother-in-law kept telling me not to worry at all, but we all know the unspoken codes. You mess up early on, and you're bread and paper goods for life! Right? But, you do well for years on bringing those desserts, and you'll be on casserole duty before you know it! Okay, maybe it's not that extreme, but to a newlywed it sure was!
I had pretty much NO culinary skills, and the tiny galley kitchen in our apartment wasn't much to motivate. So, I decided the easiest way to impress with little work was my Nanny's famous cake she made me every year for my birthday with a twist. I cheated, of course, with store bought mixes, but don't tell my Nanny that. Each year, she always made me a two (or more) layer red velvet cake. She put cream cheese icing and cherry pie filling in between the layers, and then she covered the whole thing in chocolate icing. It was the best gift anyone could give this foodie heart of mine.
I switched up some of the details and ended up making a devils food cake instead of red velvet. I found a can of raspberry sauce at Kroger and put it in the layers along with Bavarian cream mixed with coffee. I found the recipe for the cream online and, honestly, picked the easiest one I could find. Then I covered the whole thing with chocolate icing. It was magical, and amazing. I have no idea why I haven't made the same cake again. My Nanny's cake has become my go-to layout for an easy, impressive dessert to take places, and I love that I can switch up the details to make so many different styles so it's not like I'm always making the same cake!
If you're wondering what on Earth you're going to be taking to Thanksgiving this year, go buy a cake mix and icing and whatever else you want, and try out my Nanny's specialty!
Until next time,
Heather
[+] add comment