News Taffy
News Article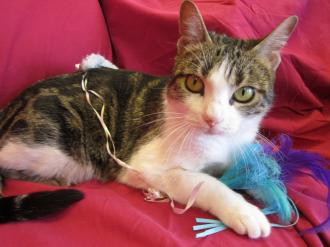 Kennedy and Stella Need Homes!
Kennedy is a very sweet and lovable 2 year old cat. She really enjoys being held and loves her string toys. Our veterinarian has already spayed her and is she is current on all vaccines including rabies.
Stella is a very lively 10 week old Lab mix. She was dropped off out in the county with her two sisters, was found and brought out to the shelter. She and her sisters are up to date on their vaccines and will be spayed and given a rabies vaccine in about 3 weeks.
To meet Kennedy and Stella, come out to the NEA Humane Society, 6111 E Highland Drive, Tues –Sat 11:00 a.m. –4:00 p.m and Sun 12:00p.m. –4:00p.m. or call the shelter at (870)932-5185.
[+] add comment