News Taffy
News Article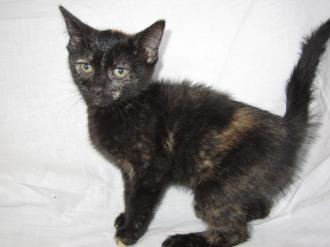 Mackenzie and Shelby Need Homes!
Mackenzie looks like she is made of marble! She is a 10 month old Shepherd/Greyhound mix and is very calm and sweet. Mac plays well with other dogs and likes kids that are over the age of 10. She would really like a big yard to chase squirrels and behaves very well inside.
Shelby is a nine to 10 week old Tortoise shell female kitten. She is very affectionate and friendly toward her littermates and all the people she comes in contact with. Shelby would do well with any family and is ready to go!
To adopt Mackenzie, Shelby or another pet in need of a loving home, contact the Northeast Arkansas Humane Society at 932-518. 
[+] add comment