News Taffy
News Article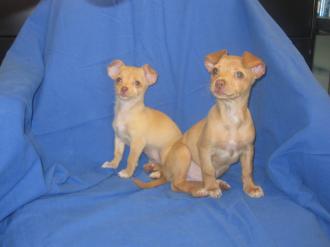 Gilbert, Lynn and Brad Need Homes!
Gilbert is a 1-year-old neutered male kitty. He is very affectionate and loves to snuggle up under your chin. He would be the perfect addition to any family as he loves all people, young or old.
There is nothing cuter than Chiweenie puppies! Lynn and Brad were left in a cardboard box and they were found by a shelter employee. They were only about four weeks old and have blossomed into the sweetest dogs ever! They are friendly with children, and that makes them perfect for any family.
To adopt Gilbert, Lynn, Brad or another pet in need of a loving home, contact the Northeast Arkansas Humane Society at 932-518. 
[+] add comment