News Taffy
News Article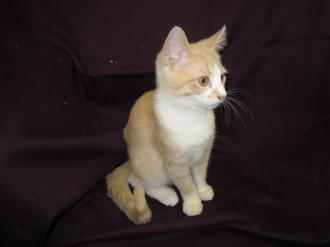 Caesar and Fanta Need Homes
"Hail, Caesar!" At least that is what this boy thinks should be said when he enters the room! Caesar loves to boss everyone around and enjoys being carried throughout the shelter. He loves all people but would be best as the only pet in the house. He is about 4 years old and is already neutered.
Fanta is a very playful and friendly 6 month old kitten. He loves to play with toys and watch the birds out of the shelter window. Fanta's dream home would be one with lots of activity as he enjoys being right in the middle of everything!
If you're interested in Adopting Caesar, Fanta or another pet in need of a forever home, call the Northeast Arkansas Humane Society at 870.932.5185.
[+] add comment