News Taffy
News Article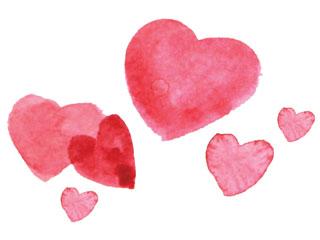 The Occasions Lady And Valentine's Day
I began last Valentine's Day by embarrassing myself in a very public way. I'm not sure how many people were actually listening at the time, but I knew the potential to increase my humiliation exponentially over the airwaves was great.
Every Thursday morning, a member of the Occasions Publishing Group staff visits East Arkansas Broadcasters to promote Jonesboro.com on the air. We discuss what events are coming up in the city and invite listeners to visit Jonesboro.com for information on events and to view our list of local venues that will be featuring live music.
Since Valentine's Day fell on Thursday last year, I thought it would be fun for Rodney and I to do the "Jonesboro.com Event Roster" together. Near the end of our time on the air with Brandon Baxter and Lorie Bryant at KISS FM, the conversation turned to our plans for Valentine's Day, as I expected it would.
I am blessed to be married to a man who treats me like a princess every day and goes above and beyond on special occasions. In general, however, I believe that most people create very unromantic Valentine's Day plans. We go to work, attend a school Valentine's Day party or two with our children, make plans for children that evening or find childcare for them, exchange gifts and go on a date with our significant other on the same night that everyone else in town is trying to do the same thing. That's not romantic, that's exhausting.
So, when asked about our plans for Valentine's Day, I was attempting to explain that we had chosen to stay home for the evening but had made plans to go out the next night when it would be less chaotic. It was during that explanation that, to Brandon's delight, I made the following statement on the air for everyone in Northeast Arkansas to hear:  "You don't have to do it on Valentine's Day!"
I still hold Brandon partially responsible. He was like a cat charming a bird. I knew I didn't want to say what my brain was signaling me to say, but he could see it unfolding, and his eyes grew wider with the thought that I might actually go there, even if it was unintentional.
As soon as I uttered the last few syllables of that sentence, I saw Rodney slump over in his chair, shaking his head in defeat as if I had just stood up and waived the white flag. There was nothing he could do to help me withdraw my proclamation.
Brandon was giddy with excitement. It was as if I had just lobbed a tennis ball across the court and he was about to win the Grand Slam.
"Man, now I feel bad for Rodney," Brandon quipped.
None of us could speak. We were laughing so hard we were crying, and there was nothing but silence on the air. Unable to regain composure, we went to break.
So, there you have it. My advice is to choose the path that is less chaotic and less exhausting this year. Make plans to go to dinner, see a movie or enjoy a spa date; just remember that you don't have to do it on Valentine's Day!
[+] add comment