News Taffy
News Article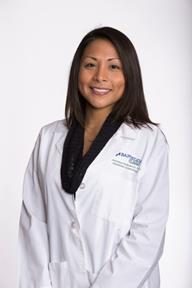 New Women���s Health Specialist at NEA Baptist
Jonesboro, Ark., July 16th, 2014 -- Dr. Dominique Butawan-Ali recently joined NEA Baptist Clinic Women's Health as an obstetrics and gynecology specialist and is now accepting new patients.
Dr. Butawan-Ali treats patients of all ages for a variety of women's health needs including prenatal care, contraception, incontinence, annual wellness exams, infertility, and more.
Dr. Butawan-Ali specializes in minimally invasive procedures for women. With the use of the DaVinci Surgical System, she is able to perform surgeries such as hysterectomies with a single incision or multiple-site incision. This type of procedure allows her to operate leaving little to no evidence of the procedure resulting in less pain for the patient and faster recovery times.
"DaVinci surgical system is a tool that is used to perform surgeries with incisions no bigger than the tip of your finger," said Dr. Dominique Butawan- Ali.
NEA Baptist is the only hospital in the area with the latest DaVinci technology, which allows physicians there to perform single site or multisite surgeries.
Dr. Dominique Butawan-Ali graduated with a medical degree from University of Tennessee Health Sciences Center in Memphis, TN. She went on to complete her residency in the obstetrics and gynecology department, also at University of Tennessee.
"I decided to go into OBGYN because I love taking care of women of all ages," said Butawan-Ali, "I think pregnancy and childbirth are amazing. I also like being able to take care of women from early adolescence and all the way through menopause."
Dr. Butawan-Ali recently moved to Jonesboro from Pinehurst, North Carolina where she has practiced since the completion of her residency. Her husband, Dr. Cina Ali, is a radiologist and will also join NEA Baptist Clinic late summer 2014.
Dr. Butawan-Ali and her husband enjoy cooking in their spare time and have participated in the annual Memphis in May Barbeque festival for the past six years.
NEA Baptist Clinic Women's Health welcomes Dr. Butawan-Ali to a team of physicians including Dr. Charles Cesare, Dr. Norbert Delacey, Dr. Charles Dunn, Dr. Michael Hong, Dr. Lorna Layton and Dr. Mark Stripling. To schedule an appointment, call 870-936-8000.
NEA Baptist Clinic is the largest and most comprehensive physician-led and professionally managed multi-specialty group practice in the region.  NEA Baptist Clinic is made up of over 100 physicians providing care in more than 35 medical specialties.  The mission of NEA Baptist Clinic is to provide comprehensive, personalized, quality healthcare for patients throughout the Northeast Arkansas region.  For more information on NEA Baptist Clinic, visit www.neabaptistclinic.com.
[+] add comment