News Taffy
News Article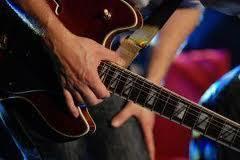 Live Local Music - October 2nd, 3rd and 4th
Live Local Music - October 2nd, 3rd, and 4th
Make sure you tune in to 101.7 KISS FM every Thursday at 7:45 a.m. to hear the Jonesboro.com Event Roster 107.9 KFIN every Thursday at 8:15 a.m. It's all you need to know about the events and live local music for the upcoming week. Don't forget to follow us on twitter at @JboroOccasions.
Thursday, October 2nd
*Come see Dueling PIANOS from Beale Street at The Brickhouse.
*Vikki and Sonny take the stage at Skinny J's.
Friday, October 3rd
* Head to Brickhouse on Friday night to hear DJ Psychs.
* Doug and Terry will be at Skinny J's on Friday at 9 p.m.
* Cregeen's will have Black River Pearl.
Saturday, October 4th
* One Love Coffee will have Nathan Crouch and Grant Camp at 9AM Saturday morning.
* Head to Brickhouse on Saturday to hear DJ Psychs Dance Party.
* Natural State Revival will appear at Skinny J's on Saturday night.
* Delta Honey will be at Upper Crust on Shelby Drive this Saturday from 8-11 p.m.
Have a performance that's not listed? Email Rodney Poff at rodney@jonesborooccasions.com to be added to the Jonesboro.com Event Roster.
[+] add comment