News Taffy
News Article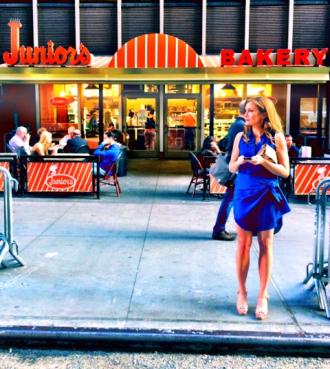 Southerner and the City Shares Some NYC Recommendations!
There aren't too many weeks that pass by that I don't get an e-mail or phone call from someone asking me for a hotel or restaurant recommendation in New York City. I have a working list of favorites that include my favorite neighborhood lunch spot and coffee shop to my favorite hair stylist and aesthetician. But once I get started, the list goes on and on depending on what time of year it is, if it is a "first time to NYC trip" or a repeat visit.
https://www.youtube.com/watch?v=Y4myT6ikvn0&feature=youtu.be
It is only fitting that my first travel episode for Exclusive Resorts Meet Me There is all about New York City and my favorite off the beaten path favorites! This is our premier episode and I couldn't be more thrilled about sharing it with you. We will be releasing a new episode each month from the clubs top luxury destinations. As a travel junkie from a small Arkansas town - Hello, Carlisle! - I hope the series inspires you to step out of your box and see the world.
Subscribe to DJ's blog posts at www.iamdjduckworth.com Keep up with DJ on Facebook at I Am DJ Duckworth and on Twitter @mrsdjduckworth. She posts some amazing and sometimes silly photos of her dog, Leo, on Instagram at DJ Duckworth. DJ is the brand ambassador for Exclusive Resorts, a luxury travel club. She and her son live in New York City.
[+] add comment