News Taffy
News Article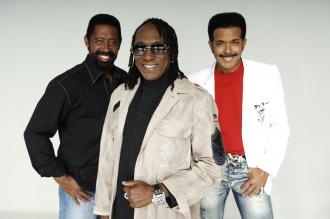 7th Annual Downtown Jonesboro BBQ
The Downtown Jonesboro BBQ & Music Festival announces plans for their 7th Annual Event Saturday September 26th.
The Jonesboro Advertising and Promotions Commission's BBQ and Music festival will host one of Motown's best selling acts! The annual FREE event will include the Grammy Award winning band The Commodores. The Commodores have sold over 70 Million albums and hits include "Brick House", "Fancy Dancer", "Lady (You Bring Me Up)", "Too Hot ta Trot," "Easy", "Three Times a Lady", and "Nightshift."
Alderman Tim McCall, Commission Member and Festival Chairman, said the "event is about providing our community and visitors with an opportunity to see Jonesboro and all the things we have to offer. The Commodores bring one of the most durable and enjoyable bands of the R&B world to Jonesboro." From the beginning in Tuskegee, Alabama while attending college at Tuskegee Institute in 1968, they were discovered by Berry Gordy and went on to become Motown's largest selling act for two decades, the 70's and 80's. Event Coordinator Jack Turner said, "The Commodores have staying power. Just like their hit song "Brick House," the Commodores have created a foundation that just won't budge, even after four decades."
In recent years the festival has seen Lee Brice, 38 Special, Rick Springfield, Easton Corbin and NightRanger perform in Downtown Jonesboro. The festival also hosts the Kansas City Barbecue Society-sanctioned Arkansas State Championship. The Kansas City Barbecue Society (KCBS) is the largest BBQ organization in the world. Each year, the Grand Champion is invited to the American Royal and Jack Daniels World Championship. McCall said, "The past few years we have seen contestants from all over the country and as far away as Washington State. Last year's event saw over 65 contestants competing for more than $10,000 in cash and prizes."
Event Coordinator Jack Turner said, "Everybody's got a shot to win some big cash. We have over 50 teams and judges who travel from all over the country to participate. This is fun for some and serious business for many grillers."
McCall and Turner, who have organized the event since inception said they are "excited to have the Commodores coming to Jonesboro. Those attending will be in for a great show, with hit after hit and to top it off, it's FREE!" The Commodores will take the NEA Baptist Stage at 8:30pm., Saturday, September 26th. Other activities include activities for the kids, plenty of food, vendors, crafts and wrestling.
More details will follow: https://www.facebook.com/downtownjonesborobbqfest WWW.JONESBORO.ORG https://www.facebook.com/downtownjonesborobbqfest
For moreinformation contact: Tim McCall, Event Chairman at 870-974-4663 or tcmb@suddenlink.net  or contact Jack Turner Event Coordinator at 870-926-6611 or  jturner0@gmail.com
[+] add comment