News Taffy
News Article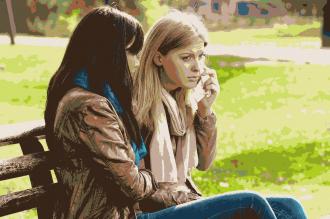 The Cardiologist's Wife - Helping a Friend Deal with Loss or Sickness
When a close friend or family member receives bad news or loses a loved one, they will likely experience a roller coaster of emotional turmoil. At times like this, we may feel awkward and say or do the wrong thing and end up making things worse. With a little forethought, you can be their safety net and provide loving support. Here are some suggestions for showing your love and concern in a compassionate way.
- Thank you for telling me. This simple phrase acknowledges that your friendship is trusted enough to share not only the good times, but also those deepest fears and sorrows that happen to all of us. A thank you, along with listening attentively, indicates you take their confidences to heart.
- I'm organizing a meal sign up list among our friends/church members. When a family suffers a health crisis or the loss of a loved one, few things are as comforting and helpful as a meal showing up regularly that doesn't require anything but to be eaten.
- I am coming to visit. A death or illness in the family can be isolating for the rest of the members. While many find such social situations extremely excruciating, a good friend can provide calmness, support and comfort with a simple visit. Human contact provides healing and the path forward to normalcy. Don't be afraid talk about the deceased by sharing a favorite memory but do let your friend steer the conversation.
- I can sit with the sick person while you: grab a nap, get some fresh air or take a shower, etc. Give a specific time you can come and how long you can stay. Caregivers suffer a physical and emotional toll. Giving them some time off is a generous, selfless gift.
- Research local or online support groups and give your friend the contact information or bring a book on grief recovery such as Option B by Sheryl Sandberg. It helps to talk to someone who has gone through the exact same thing but your friend may not have the time to look for a group or may not have even thought about it. Support groups and books provide education, emotional release and coping skills.
- Set up a crowdfunding campaign. If you know your friend is facing mounting medical bills or other unexpected costs and doesn't know where to turn, a crowdfunding campaign can ease their worries plus provide emotional support from those who give.
- Call when you are going to the store and offer to pick up whatever they need. They might not want to impose by asking until they hear you are going anyway. Running errands can be overwhelming at this point in their lives.
- Offer to take their kids for an afternoon. Children need play time and a chance to connect with friends in a normal setting plus your friend needs a break from one more responsibility.
- Don't share a story of someone else's problems that are similar or say things could be worse. Instead say, "I'm here to listen if you want to talk or not." Be the shoulder they can cry on.
- Don't ask about the prognosis or worse, burden your friend with your own feelings of distress and worry. It's better to say nothing if you are feeling emotional but you can always say, "I'm so sorry this is happening.".
[+] add comment