News Taffy
News Article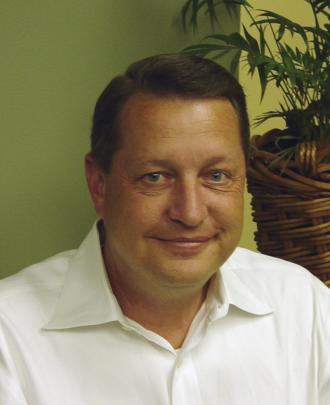 University Police Chief James D. Chapman to Leave ASU for New Position
James D. "Jim" Chapman, the head of Arkansas State University's police department for the last six years, will leave that post to accept a new position with Arkansas Best Freight (ABF) in Little Rock, effective June 30.
Chapman will serve as the regional safety and security manager for the ABF terminals in Arkansas, Louisiana, Mississippi and Memphis and Jackson, Tenn. He will be based in Little Rock. Lt. Randy Martin, who has been with the University Police Department since 1996, will serve as the interim chief. "I have certainly enjoyed my time at Arkansas State University," said Chapman. "I have been fortunate to work with some good people. I wasn't looking for a job, but was contacted by ABF and felt I needed to look into it. And, Little Rock is my home, so it's an opportunity to get back."
Chapman, only the second chief of police in ASU's history, came on board July 1, 2004, from the North Little Rock Police Department. He brought more than 22 years of experience in police work and law enforcement. While there, he served as a lieutenant and commander of the training unit. He graduated from the University of Arkansas-Little Rock with a bachelor of arts degree in criminal justice.
"Chief Chapman has done an excellent job for Arkansas State University," said Dr. Rick Stripling, vice chancellor of Student Affairs. "In today's college campus environment, it is crucial to have strong leaders like Chief Chapman who are highly effective in the job and who are well-informed and well-trained on new and existing safety practices and technologies. This new job at ABF is a great opportunity for Jim." Stripling went on to say that Chapman has provided effective leadership and commitment to providing safety for the ASU campus and community.
"We will certainly miss Chief Chapman and his dedication to the safety and well-being of the ASU campus," said Dr. Lonnie Williams, associate vice chancellor of Student Affairs. "He has been steadfast in ensuring the University Police Department is highly trained in all areas of safety and law enforcement."
Under Chapman's leadership, in 2009, ASU's University Police Department (UPD) became the first university police department in the state of Arkansas to receive full accreditation status by the International Association of Campus Law Enforcement Administrators (IACLEA). ASU's police department completed the three-year process in one-and-a-half years and adopted the 231 standards from IACLEA into the UPD policies and practices and established documentation that personnel operate according to them.
In June 2007, Chapman graduated from Arkansas Leader, an executive management program sponsored annually by the Criminal Justice Institute of the University of Arkansas System and the Federal Bureau of Investigation (FBI). He was one of 25 law enforcement leaders selected to be a part of this program.
The Arkansas Leader program meets the educational needs of law enforcement agency leaders and others within the criminal justice system and emphasizes leadership, education, advancement of the law enforcement profession and aids in individual and agency development. Law enforcement personnel in the management program also learn about the practical procedures for managing their department as well as the latest trends, technology and problems affecting society.
[+] add comment