News Taffy
News Article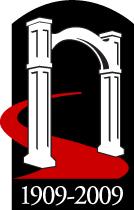 Paragould to Hold Open House July 22
A special open house is scheduled at Arkansas State University-Paragould, Thursday, July 22, from 1-6 p.m. at the ASU-Paragould campus, 2411 West Kingshighway.
As part of this year's open house, ASU-Paragould is teaming up with the American Red Cross for a blood drive. Students can register for fall classes during the open house.
The staff at ASU-Paragould will be on hand to provide tours of the facility, answer questions about academic programs, financial aid, and the admissions process. For more information, contact Judy Blevins at (870) 236-6354.
[+] add comment