News Taffy
News Article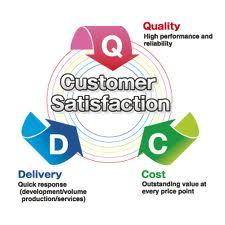 Leveraging the Competitive Advantages of Being Small
The Competitive Advantages of Being Small
by Herb Lawrence, Center Director, Arkansas State University Small Business and Technology Development Center.  Helping Entrepreneurs Succeed from the Delta to the Ozarks.
Savvy entrepreneurs have some competitive advantages over larger businesses that they can use if they will just start thinking outside the box especially in the area of marketing.  There are opportunities for entrepreneurs to exploit their natural competitive advantages over larger businesses to connect with customers in new and innovative ways.  Here is a short list of what I consider to be perfect advantages of small businesses if they will just put them to work.
Market Segmentation and Target Marketing
First – successful entrepreneurs have always known that they can't be all things to all people instead they adopt a narrow market focus.  By finding a small segment of customer they can create a strong reputation for serving a narrow market by finding a lucrative niche.
Learn What Customers Need
Second- Small businesses are much closer to their actual customers.   They know the issues affecting their customers because it is affecting them as well and can alter their product or service to give customers what they need. By being closer to their customers they can easily create new products or services or change their offering bundles to help their customers.
Create Strategic Relationships
Third they have better opportunities to partner with other businesses to create networks of strategic partnerships to help each other meet customer needs.
Guerrilla Marketing – Thinking Outside the Box
Fourth – without a large marketing budget, small business owners have an opportunity to use Guerrilla Marketing tactics, low-cost even no cost innovative ways to establish real relationships and communications to their customers.  Real marketing after all is nothing more than developing trust and confidence between the business and the customer to be mutually beneficial to one another. 
Customers Do Business With Businesses They Trust
Fifth – building on number 4, small business is personal.  Customers and markets are hungry for businesses that allow them to connect to something beyond the product or service.  Entrepreneurs who understand that first and foremost they are selling relationships can deliver a value story that has meaning to customers.
Leverage Social Media Marketing Opportunities to Connect With Customers
Finally – technology, especially using e-commerce and social media options can dramatically improve a small business's ability to communicate with customers at very reduced costs in ways never before available.  Even if your small business does not sell product or service over the internet, having a web presence is vital and using e-business tools to connect with possible customers has never been greater.
Smart entrepreneurs are surviving, even thriving by capitalizing on their natural competitive advantages especially in developing innovative marketing opportunities.  Like this article?  Then join us at the Arkansas State University Small Business Center Blog.
[+] add comment