News Taffy
News Article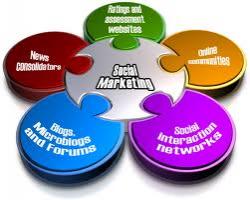 Cutting Edge Marketing Tools to Help Your Small Business Stand Out From the Herd
Technology has provided small business owners with new tools not even imagined a mere 20 years ago.  The 21st Century marketing tool kit no longer requires large marketing budgets to reach potential customers. 
Instead it requires creativity, innovation, and some risk taking.

 

In this article the Arkansas State University Small Business and Technology Development Center staff discuss how marketing has changed and cutting edge tools needed to communicate effectively with the 21st Century Consumer.

 
Today, thanks to the public's love of technology and the internet, successful marketing is no longer an issue of money.  Today small businesses who know how to tap the potential of these tools can find, target, and communicate with potential customers from their backyard to the world for pennies. A few basic truths successful marketers today understand:
Every business is in the MEDIA business
Every business is in the TRUST business
Every business is in the PROBLEM SOLVING business
Every business must find a way to be REMARKABLE to their potential customers
Every customer wants to believe you are talking DIRECTLY to him or her.
Click on this link to read the rest of the article and become a
21st Century marketer
.

 

Want to know more about bringing your business into the 21st Century?

 

Contact the ASU Small Business Center staff today.

 

(870) 972-3517 or e-mail us at
asusbtdc@astate.edu
or join us on Facebook
http://www.facebook.com/asu.sbtdc
.
Written by Herb Lawrence, ASU SBTDC Center Director.
[+] add comment