News Taffy
News Article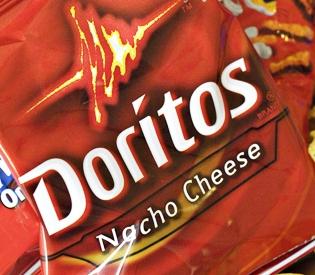 Even if Your Team Lost, at Least the Commercials Were Good
If you're a Packers fan, you probably woke up with a smile on your face today. Although Steelers fans might not feel the same way, at least they still have a few positive memories from last night's game: the half time show was entertaining, the game wasn't a complete blowout and there were plenty of celeb sightings. (Sorry you didn't make the list, Christina Aguilera, but you'd have to actually know all the words to the Star Spangled Banner to be counted as a positive. By the way, you're looking more and more like Cyndi Lauper these days.) And if you're one of the people who didn't necessarily care who won the game as long as the commercials were funny, you were really in luck last night.

We asked our Facebook and twitter followers what their favorite 2011 Super Bowl commercials were, and here's what some of them had to say:
@asuconvo: "Some of the commercials were really great! That little kid in the Darth Vader costume was adorable!"

@katiefarrin: "I loved the new Volkswagen 'The Force' commercial with the little boy."
@loonyluna48: "I enjoyed the Carmax commercial with all the similes. Also, the Career Builder monkeys were excellent as usual."
@jbiggy80: "I liked the Bridgestone ad with the woodchuck. (It) made me laugh, simple humor, plus I remembered it more than any other last night, so I guess it worked."

Tommy Carter Jr. (via Facebook): "It wasn't the best one, but I really enjoyed the VW commercial with the kid as Darth Vader."

@clsssnow: "The Doritos one where he sprinkled crumbs on different things. Thought it was funny and creative."

@edarnut: "The Darth Vader Volkswagen commercial because it reminded me of my own son. I can't even tell you the car model."

Terry King Davis (via Facebook): "The Volkswagen Beetle ad set to the song of O Black Betty bam ba lam ..... LOVED IT! It grabbed your attention!"

I was pretty impressed with the Doritos commercials; any time you have to rewind and re-watch a commercial because you were all laughing too hard to hear the whole thing the first time, it's a good sign. In case you missed my favorite one, check it out below.
[+] add comment