News Taffy
News Article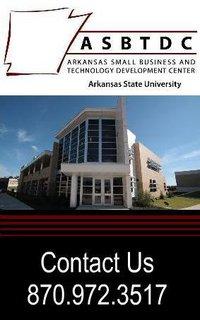 Starting Your Small Business on Facebook Pages
by Herb Lawrence, ASU Small Business and Technology Development Center  Helping Small Businesses Grow from the Delta to the Ozarks!
Are you leveraging the marketing potential of Facebook for your small business? With over 700,000 small business Facebook Pages the odds are pretty good that your competition has a page and is connecting with your customers.  If you have a Facebook page is it working for you?  A lot of small business friends of mine got on Facebook because someone said they probably should but they aren't really sure how they need to be using it to get the most Marketing BANG.  If you aren't using Facebook Pages to market your small business...OR if you would like to learn how to use it more effectively the ASU Small Business and Technology Development Center will be hosting 4 Facebook ABCs for Business workshops throughout Northeast and North-Central Arkansas this month.  Join us for one of these workshops and learn how to put this Marketing Powerhouse to work for you. For more information about our upcoming Facebook workshops see registration information at the end of this blog.Our friends
Christi and Joe Wharton of Wharton Website Design and Marketing in Mountain Home, Arkansas shared a great article they posted on their blog that every "newbie" Facebook Page user should read.  Christi was kind enough to be a guest blogger today and share this great article.  Hope my friends, fans, followers, likers, connections and subscribers find it helpful.  Let me know what you think in the Comments section! 
Take it away Christi:Is Facebook for Business a Magic Bullet?by Christi on February 25

I'm getting out my soapbox this morning.Facebook is a great marketing tool. But, always remember that it is just a tool. Like any other tool, if it is not used properly, it can be worthless or even harmful. You have probably seen pages that are put up. The page owner posts a few things and then seems to forget his page exists. That is a good example of how not to use Facebook for business.Some business owners think that being on Facebook will be a magic bullet that will save their business. They don't know how, but everyone else is doing it so they should too. They get discouraged when people don't "like" their page and wonder why they are not getting a ton of business. After all, they are on Facebook, right?
Then there are the business owners who think it is a great idea to have a business page, but they don't want to have a personal profile. I've heard this many times. They want to get business from using Facebook, but they don't want people to really know anything about them personally.
Facebook is not a magic bullet. Again, it is a tool. You have to think of how what you offer on Facebook is useful to people who visit your page. The old saying that "people don't care how much you know until they know how much you care" is very applicable to Facebook for business.Facebook is free, but it does take time. It is "social" media and it takes effort.Okay, I'm stepping off my soapbox and putting it away.
Key Take-Aways:1. Facebook is great marketing tool, but it is not a magic bullet. It takes time and effort to yield results.2. Facebook is a "social" network. You have to be social! People don't do business with a page, people do business with people.
Next steps:1. Take the time and effort to interact with people on Facebook and keep your page and profile current.
Great article, Christi!  Thanks for letting me share it with our ASU Small Business Blog readers.  If you aren't subscribed to Christi and Joe's blog you are missing some very good information on Internet Marketing always well worth the read. 
Read the rest of this article and find out more about how you can leverage Facebook for your business at the ASU Small Business Blog
[+] add comment