News Taffy
News Article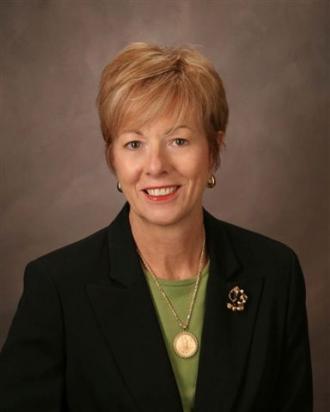 Out of the Dark honors State Drug Director
Out of the Dark Inc. recently honored State Drug Director Fran Flener with the "Out of the Dark Humanitarian Award" for her tireless service and dedication in the fight against drug abuse and chemical addiction that plaques all communities in Arkansas. The Director was honored at the annual Out of the Dark School Chapters' "Leave Your Mark" rally this past October when she spoke to over 1,000 students from Craighead County.
"It is honor for us to be able to publically acknowledge the service of Director Flener for all the work she has been doing in our communities to help stop the collateral damage that this illness has been causing", said Charles "Skip" Mooney, Jr., founder of Out of the Dark. "Director Flener understands the power that communities have to solve a lot of these problems and her office has been proactive in empowering communities with the support they need to address these issues from the local level up. Also, she has given communities across the state a voice at the table along with the special interest groups when it comes to public policy decisions at the state level," said Mooney.
Director Fran Flener was appointed as the Arkansas Drug Director by Governor Mike Beebe in 2007.  Her office is responsible for ensuring that state's substance abuse policies are effective and well-coordinated throughout the state. She also serves as the chairperson of the Arkansas Alcohol and Drug Abuse Coordinating Council that is responsible for overseeing all planning, budgeting, and implementation of the expenditure of state and federal funds allocated for alcohol and drug education, prevention, treatment, and law enforcement.
Since taking office, Director Flener has developed a comprehensive plan that includes public education, prevention, treatment, law enforcement and the judicial system as the key components to solving Arkansas' drug problems. Some of her major accomplishments have been the establishment of a statewide prescription drug take back program and the creation of Arkansas' Prescription Drug Monitoring Program. Also, her office hosts an annual Arkansas Rx Drug Abuse Summit in Little Rock to educate political leaders, state agencies and the public as to how Arkansas can effectively address its drug problems.
The "Out of the Dark Humanitarian Award" is presented by Out of the Dark Inc. to an individual in recognition of their dedication to the fight against drug abuse and the chemical addiction problems in our communities and it stands for the proposition that "It is better to light one candle than curse the darkness".
[+] add comment