News Taffy
News Article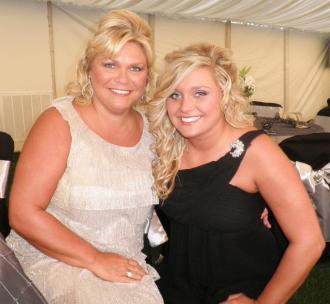 Fourth Annual Mother-Daughter Look-Alike Photo Contest
If you are the spitting image of your mother or if people are always telling you how much you and your daughter(s) look alike, we want your photos. In honor of Mother's Day, Occasions is bringing you the Fourth Annual Mother-Daughter Look-Alike Photo Contest. Submitting your photo is easy - all you have to do is post it on our Facebook wall (Jonesboro Occasions: The City's Magazine). You must "like" our page to be eligible. Please make sure you include the first and last names of everyone in the photo and make sure that your privacy settings for the photo are set to "public."
The deadline to enter your photos is Friday, April 11 at 5 p.m. The top 10 photos will then be posted on Jonesboro.com from April 14-21 for voting. First prize, second prize, third prize and the remaining seven top-10 finalists will all walk away with prizes. The winners will also be published in the May 2014 issue of Occasions.
If you have any questions about this contest, please call 931.0012 or email ahanes@jonesborooccasions.com. We can't wait to see your photos!
[+] add comment