News Taffy
News Article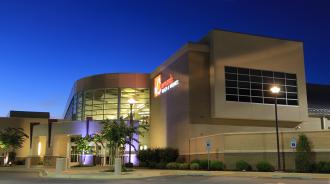 The Cardiologist's Wife - Upcoming Classes at St. Bernards Health & Wellness
St. Bernard's Health and Wellness center seeks to provide an array of personalized services to enhance your health and wellbeing. Under one roof you can find the cardiac rehab center, a medical rehab center, a full gym with a swimming pool, personal trainers and fitness classes, massage therapy, childcare while you work out, a coffee shop with nutritious breakfast, snack and lunch options and much more. The friendly staff is always ready to help with whatever you need.
St. Bernard's University offers continuing health based education classes at the Wellness center both for members and the community at large. This fall the focus is on a series of classes each Wednesday November 28th through December 19th to help you stay on track with your health and fitness goals during the holidays. Each class is only $10 and you can register at the Customer Service Desk or call 870-207-7700 for more information.
I strongly encourage you to take advantage of these classes. Many of us know what we should be doing, but need a nudge in the right direction. You will learn up to date, science based information, recipe tips and how to make better life style choices. Consider these classes an investment in yourself so you can thrive, not just survive. The old adage, "an ounce of prevention is worth a pound of cure" is certainly true when it comes to your health.
The classes are as follows.
November 28th, 5:30 p.m. - Healthy Sleep = Healthy Life. Learn how sleep can help your body heal and recover. Class is taught by Pritikin program educator Jana Haskins.
December 5 at 5:30 p.m. - Party Survival and Recipe Exchange. Learn some tips and techniques for holiday party cooking and eating. This class is taught by personal trainer Leslie Wester and group exercise leader and Best Life trainer Nancy Owens.
December 12th, 12 noon and 5:30 p.m. - Healthy Mind = Healthy Body. Learn some stress management and meditation techniques. This class is led by Leslie Wester.
December 19th, 12 noon and 5:30 p.m. - Let Food Be Thy Medicine. Learn how food affects your body from your brain to your gut to the way you age plus some simple ways you can eat better. A light snack will be served. This last class is taught by yours truly, Lisa Tedder, certified health coach.
These classes offer an excellent way to learn more about preserving and improving your precious health in a relaxed and fun filled way. Classes are open to non members and while you can register the day of, pre-registration is encouraged as some of the classes will provide food. St. Bernard's University will be offering more classes in the new year, so stay tuned!
[+] add comment