News Taffy
News Article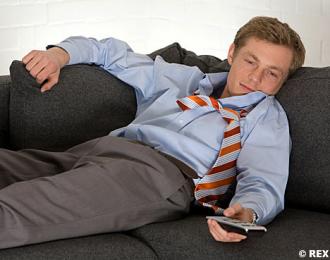 What Can Small Businesses Learn from a Little Mayhem?
The television in the average American home is on approximately 6 hours per day and if you are a typical viewer, you are exposed to hundreds of commercials each day.  But how many do you actually remember?  More importantly how many of those commercials motivate you, the viewer, to actually "do something"?
I am one of those TV addicts…when I get home from work the TV goes on and stays on until bed time so I am constantly bombarded by

 

commercials although I remember a very low percentage, my brain filters most of them out.

 

I may change channels, get up and go into another room, or check my e-mail on my iPhone until the show I am watching comes back on.

 

Millions of dollars of advertising just gets wasted on me.

  
Recently however I have found myself watching the current Allstate Insurance Mayhem series.

 

An actor, Dean Winters plays "Mayhem" in a series of commercials Allstate has aired featuring a variety scenarios of unexpected accidents that your current insurance may not cover.

 

The series includes the teenage girl on a cell phone in a pink SUV, the huge tree limb breaking in a wind storm as well as my favorite (and most feared by many Arkansans) the "deer in the headlights".
I have a number of large oak trees in my front yard and after watching Winter's as Mayhem in the "shaky. Shaky" scene, I did something very unusual…I actually got up out of my recliner, went to the phone AND… called my own insurance agent.  In a 10 minute telephone conversation I quizzed her as to whether my current auto policy covered me for all of the different scenarios run in the All State episodes! 
Read more of this article to see what your business can learn from "Mayhem".
[+] add comment