News Taffy
News Article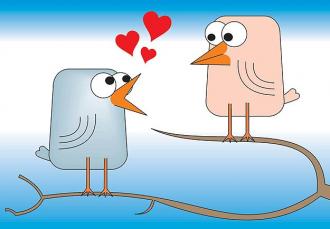 Candlelight for Two or Dinner for a Few
Whether it's a romantic dinner for two, a "quiet" evening at home with the kids or a night out on the town with a crew of your favorite single friends, everyone has their own way of celebrating Hallmark's favorite holiday.
Keeping that in mind, many of our Facebook friends and twitter followers have decided to either share their Valentine's Day plans, or even better, their advice.
@neajon says: "Enjoyed going to see a movie this weekend, just me and my wife. Don't think that's happened since we were dating."
Vicki Nutt (via Facebook): "Our Celebrate Recovery group at Central Baptist Church is having the very first ever annual Valentine Bash! A spaghetti dinner; coupled with a rousing version of the Newlywed game...appropriately named The Oddly Wed Game! Prizes and everything! Should be a blast!"
@joecarrl says: "Just received a 'singing valentine' at the office sent by my wife. Now the pressure's on to top this. Great."
@StanMorris says: "At Andy's Frozen Custard from 4-6 today on @kissjonesboro! Its sweetheart day! haha. but i'm alone of course."
@nicolearbuckle says: "The Lord is showing us some Valentines Day love today...weather is PERFECT! Sunny & cool...a taste of heaven.
@helipharmtec12 says: "Some call it Valentine's Day, I call it Single Awareness Day. Either way the sun is shining, it's a great day!!"
@jeremysullican says: "If your wife doesn't know she's special every day, you're not going to convince her of it on V-day."
No matter what your plans are or what your status is, have a happy Valentine's Day. (If you're not following us on twitter @jborooccasions, you should be!)
[+] add comment