News Taffy
News Article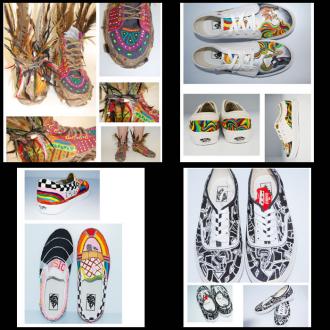 Jonesboro High School Students Are Finalists in Vans Custom Culture Contest
High school students are known for their unique style. They are also known for their creativity. Recently, Carter Kidd, Langley Osborn, John Thomas and Alyssa Blankley of Jonesboro High School got the chance to put that unique style and creativity to good use.
The art students are finalists in Vans' national Custom Culture Shoe Design Contest. If Jonesboro High School is one of five winning high schools, the students will get to take a trip to New York City, and their fun and colorful shoes will be mass produced by Vans.
The best part? You can help them win. Head HERE to cast your votes for Jonesboro High School. (They are located in the far-right column under "Southeast Finalists" are are towards the bottom of the page.)
The contest ends on May 1, so make sure you vote now! Good luck to Jonesboro High School!
[+] add comment
while your there vote for renaissance school of fine arts(tigard,or) in the northwest region!