News Taffy
News Article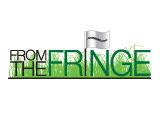 From The Fringe - Happy Memorial Day
Hello Jonesboro! Welcome to From The Fringe. I hope you all have a great Memorial Day weekend planned out. Maybe you'll even get out and play around or two.
I didn't get a chance to play this last week. I did, however, drive real slow and watched some lucky folks hit some balls on the range. That's about as close to a course as I was able to get all week. Hey, at least my game isn't getting worse if I'm not playing, right?
Remember folks, RidgePointe and the Jonesboro Country Club are both having Memorial Day tournaments this weekend so call the Pro Shops for details.
I also wanted to remind you that the Arkansas State University Athletic Training/Sports Medicine Department is making preparations for its 12th annual 4-person golf scramble. This year's event is scheduled for June 24th, 2011 at Sage Meadows Golf Club in Jonesboro. Proceeds from the tournament are used to purchase therapeutic modalities and rehabilitation equipment. This equipment is used by ASU's licensed athletic trainers to aid in preventing and treating injuries and illnesses sustained by Red Wolf student-athletes. These modalities are also used in the clinical experience of students enrolled in the nationally accredited Athletic Training Education Program. So, do your part in taking care of the Red Wolves by playing in the tournament, sponsoring a 4-person team, sponsoring a tee or green, and/or donating prizes. For further information please call 870-972-3342.
I hope everyone has a great Memorial Day!
Questions, comments or suggestions may be e-mailed to: rodney@jonesboro.com.
Hit 'em long and straight!
Rodney Poff
[+] add comment