News Taffy
News Article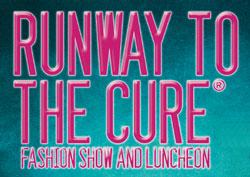 Get Your Runway to the Cure Tickets Today!
Runway to the Cure Fashion Show and Luncheon will be held Thursday, July 21, from 11:30 a.m. to 1 p.m. at St. Bernards Auditorium, and the deadline to purchase tickets is Tuesday, July 19.
The event is sponsored by St. Bernards Healthcare, Dillard's and Occasions Publishing Group; proceeds from Runway to the Cure benefits the Arkansas Affiliate of Susan G. Komen for the Cure. Eleven survivors from Jonesboro and the surrounding area will be among those modeling the latest fashions in this year's show. Dillard's provides clothing and accessories for the annual event.
"The survivors, both those participating in the show and those in attendance, are what makes this event so powerful," said Audrey Lott Poff, CEO and publisher of Occasions Publishing Group. "Watching each of these women celebrate life with their family and friends as they participate in the show provides inspiration for everyone in attendance. Runway to the Cure not only raises funds for a great cause, it also reminds you of the importance of celebrating each day that we are given."
Kiss the Cook of Paragould is catering this year's luncheon, with Cutie Pie Cupcakes of Jonesboro donating the desserts for the event.
Advance tickets are $25 each or $160 for a table of eight through July 15 and may be purchased at the St. Bernards Development Foundation office, 400 East Street, or online at stbernardsfoundation.org. Tickets may also be reserved by calling 336.5009. Ticket sales close July 19.
[+] add comment