News Taffy
News Article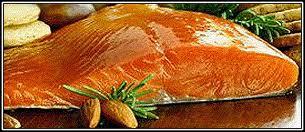 Try Smoked Salmon for the Holidays
Want to enhance your holiday feast? Want to serve up something a bit different? Try smoked salmon, and help the needy in our county at the same time.
The Craighead County Community Foundation is taking orders now for its Sixth Annual Smoked Salmon Slam fundraiser. Pickup will be from 10 a.m. to 1 p.m. on Saturday, Nov. 19, at the Flint Street entrance to St. Mark's Episcopal Church.
The cost is $45 (payable to "CCCF"). You may place your order(s) by contacting Barbara Weinstock at bwein@suddenlink.net or 935-1117, Andy Peeler at andy.peeler@yahoo.com or 897-3037 or any of the CCCF board members.
For more information, go to arcf.org.
[+] add comment