News Taffy
News Article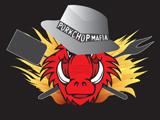 Event Spotlight: The 2012 Downtown Jonesboro BBQ Fest
The fourth annual Downtown Jonesboro BBQ Fest will be held this Saturday, Oct. 6, with 75 expected barbeque teams competing this year. The festival is sanctioned by the Kansas City Barbeque Society and is the Arkansas State Championship. The official meat sponsor for the competition is Sam's Club of Jonesboro.
There will be four required divisions this year according the KCBS rules. Each team that wants to be considered for grand championship will be required to enter all four divisions, including chicken, pork, ribs and brisket. An entry fee is required for each division. Make sure you stop by Occasions' team, the Porkchop Mafia!
The barbeque festivities will start at 11 a.m. with live local music throughout the day. On the main stage, starting at 1 p.m. with Shotgun Billy's followed by U.S. Navy Band - Freedom at 3 and South 40 at 5:30 p.m. Then American Idol finalist, Lauren Gray will take the stage at 7:30 p.m. to open for 38 Special at 9 p.m.
Skinny J's will act as the second stage for the event with music starting at 11:30 a.m. with the Delta Country Band, followed by Ms. Zeno and the Memphis Kings at 1:30 p.m., Delta Bends at 3:30 p.m., Tumbledown Shack at 5:30 p.m. and Starroy at 7:30 p.m.
There will be vendors and activities for all ages, but for more information on event schedules and festivities, visit jonesboro.org/jonesborobbq.
[+] add comment