News Taffy
News Article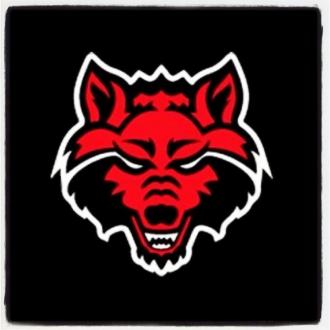 A-State's Mohajir Appointed to BCS AD Advisory Group
Following the conclusion of its annual Spring Meeting in Destin, Fla., the Sun Belt Conference (SBC) announced Wednesday that Arkansas State Director of Athletics Terry Mohajir has been named as the league's representative on the Bowl Championship Series (BCS) Athletics Directors Advisory Group. Nominated by the Sun Belt Conference and approved by the SBC Board of Directors, Mohajir's appointment is effectively immediately.
"I'm honored to represent Arkansas State and the Sun Belt Conference by serving on the advisory group, especially as our national brand continues to emerge," said Mohajir.
The BCS is managed by the commissioners of the 10 NCAA Football Bowl Subdivision (FBS) conferences and the director of athletics at the University of Notre Dame. The conferences are the Atlantic Coast, Big East, Big Ten, Big 12, Conference USA, Mid-American, Mountain West, Sun Belt, Pac-12 and Southeastern. The conference commissioners and the Notre Dame athletics director make decisions regarding all BCS issues, in consultation with the athletics directors advisory group and subject to the approval of a board of managers whose members represent all the Football Bowl Subdivision programs.
Each conference has one representative on the AD Advisory Group, including Mohajir, Barry Alvarez (Wisconsin - Big Ten), Tom Bowen (Memphis - Big East), Joe Castiglione (Oklahoma - Big 12), Jeremy Foley (Florida - SEC), Rick Greenspan (Rice - C-USA ), Pat Haden (USC - Pac-12), Jim Livengood (UNLV - MWC), Mike O'Brien (Toledo - MAC), Dan Radakovich (Clemson - ACC).
"Terry will be a stellar representative for the Sun Belt during this time of tremendous change in the collegiate football landscape," said ASU Chancellor Dr. Tim Hudson. "He is a knowledgeable and articulate athletic administrator who, as a former player, brings a special understanding to the sport and the issues this committee will address."
[+] add comment