News Taffy
News Article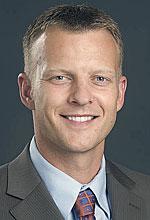 Harsin Resigns; ASU Begins Search for Next Head Football Coach
Arkansas State University football fans found themselves in unwanted but familiar territory this morning – headed into postseason play without a head coach.
A-State Director of Athletics Terry Mohajir announced today that head football coach Bryan Harsin has resigned to accept the Boise State head football coaching position. Defensive coordinator John Thompson has been named the Red Wolves' interim head coach, and a national search to fill the head football coach position at A-State will begin immediately.
"We appreciate everything Coach Harsin did for Arkansas State during his time as head football coach," said Mohajir. "We wish him and his family only the best in their future. We will now turn our attention to conducting a national search for a head coach to lead our three-time defending Sun Belt Conference champion football program."
Harsin was named Arkansas State's 29th head football coach Dec. 12, 2012.  Thompson becomes the interim head football coach for the second consecutive year after leading Arkansas State to the 2013 GoDaddy Bowl championship. Thompson has served as the Red Wolves defensive coordinator the last two seasons.
"An Arkansas State man coaches Arkansas State football," Mohajir said about the Red Wolves' upcoming appearance in the GoDaddy Bowl.
Arkansas State has produced a 7-5 overall record this season and claimed its third consecutive Sun Belt Conference championship with a 5-2 league mark.  The Red Wolves will make their third straight appearance in the GoDaddy Bowl on Jan. 5 when they will face Mid-American Conference member Ball State at Mobile, Ala.'s Ladd-Peebles Stadium. A-State has won 27 games over the last three seasons.
"With three consecutive Sun Belt Conference championships, three straight bowl-game appearances, and 27 wins over that same span, our football program has developed a strong national brand," said Mohajir. "This is an opportunity to find the right person at the right time to fill our head football coach position and lead our emerging football program."
The national search for Arkansas State's next head football coach will be conducted by Mohajir, ASU Chancellor Dr. Tim Hudson and Arkansas State University System President Dr. Charles Welch. Mohajir said Arkansas State will work to move quickly on the search.
[+] add comment