News Taffy
News Article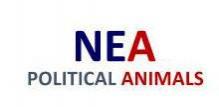 Event Spotlight: Upcoming NEA Political Animals Event - Register Now
Friday July 25th, NEA Political Animals will welcome Former State Senator, Former Chief of Staff to Lt. Governor Rockefeller, and now Republican Party of Arkansas Chairman Doyle Webb. He will provide a general election preview and tell funny stories from his years in politics.
The event will take place at noon at the Jonesboro Regional Chamber of Commerce, $20 fee and lunch is included. RSVP by Friday July 18th to neapoliticalanimals@gmail.com.
NEA Political Animals is co-chaired by Andrea Allen & L. J. Bryant. Co-sponsored by Jonesboro Regional Chamber Governmental Affair's Committee.
[+] add comment