News Taffy
News Article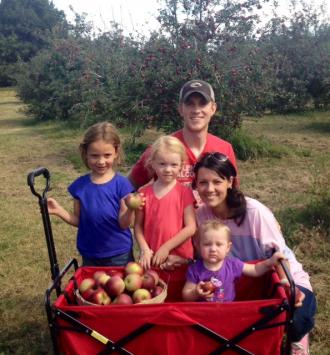 Fall Outing with Little Hands
October is here, and I couldn't be more pleased. I could live out my life inside of an October day just sitting on a swing under a changing maple tree.
We're far enough into the school year now to finally get our sea legs, you might say. We're realizing how to pace ourselves, and figuring out routines. We worked an apple unit into our schoolwork the last couple of weeks and celebrated Johnny Appleseed Day in the best way we knew how. That was in picking apples and baking pie, of course!
We went to our very favorite orchard, Jones Orchard in Millington, TN. They have so many things to choose from at their roadside stands, but our favorite part of their farm is the u-pick seasons. They'll be open for apple picking for several weeks and also have a corn maze, pumpkins, and gourds to choose from.
If you're looking for a fun fall family outing, we highly recommend going to pick apples and taking some pictures while you're there!
Until next time,
Heather
[+] add comment