News Taffy
News Article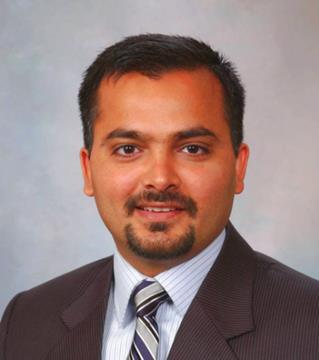 NEA Baptist Clinic Welcomes New Gynecologic Oncologist
Dr. Sanjeev Kumar of Baptist Medical Group in Memphis, TN, will be working with NEA Baptist Fowler Family Center for Cancer Care to offer gynecologic oncology services to the residents of Northeast Arkansas.
Gynecologic Oncology is a discipline that focuses on the treatment of women's cancers of gynecologic origin which include ovarian cancer, endometrial cancer, cervical cancer, vulvar cancer, and vaginal cancer. Our dedicated gynecologic oncology specialist provides complete care of women's cancers from prevention, to diagnosis, surgery and treatment for all stages of cancer.  NEA Baptist Fowler Family Center for Cancer Care provides state-of-the-art technology for the treatment of gynecologic cancers.
Sanjeev Kumar, MD is a graduate of Panjab Government Medical College University in Chandigarh, MBBS. After medical school, he moved to United States to complete a residency at Mayo Medical School in Rochester, MN and then Wayne State University School of Medicine in Detroit, MI. He also completed a fellowship in gynecologic oncology at Mayo Medical School. He also completed post graduate work at The Royal College of Surgeons of England in London, MD.
Dr. Kumar has been a member of Baptist Medical Group (BMG) since 2013. BMG is a group affiliated with Baptist Memorial Health Care, with over 500 of the region's leading doctors in more than 42 specialties that practice in locations throughout Tennessee, Mississippi and Arkansas. The physicians of NEA Baptist Clinic are also affiliated with Baptist Medical Group.
NEA Baptist Clinic is the largest and most comprehensive physician-led and professionally managed multi-specialty group practice in the region.  NEA Baptist Clinic is made up of over 100 physicians providing care in 35 medical specialties.  The mission of NEA Baptist Clinic is to provide comprehensive, personalized, quality healthcare for patients throughout the Northeast Arkansas region.  For more information on NEA Baptist Clinic, visit www.neabaptistclinic.com.
[+] add comment