News Taffy
News Article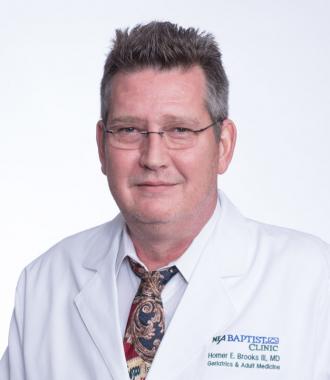 NEA Baptist Clinic Welcomes New Physician and Specialty
NEA Baptist Clinic welcomes a new physician with the addition of Dr. Homer Brooks to the 100+ physician multi-specialty group. Dr. Brooks offers a new specialty for NEA Baptist Clinic patients – a Senior Care Clinic.
The Senior Care Clinic offers both ongoing care, as well as consultations for a variety of aging health concerns. Dr. Brooks specializes in primary care, including prevention and wellness, as well as more specialized care in osteoporosis, Alzheimer's Dementia, and regaining functionality/independence. He is currently accepting new patients.
Dr. Brooks joins the clinic with over 21 years of experience as a physician, with more than 15 of those years spent practicing in geriatrics/senior care. Most recently, he owned a private practice office in Batesville. Dr. Brooks received his medical degree from Universidad Central Del Este in Dominican Republic. He then completed an internship and residency in family practice, both at Minot Center for Family Practice, University of North Dakota in Minot, North Dakota.
Dr. Brooks finished out his medical training with a geriatric fellowship at the Donald W. Reynolds Department of Geriatrics, at University of Arkansas Medical Sciences in Little Rock, AR. He has held many medical directorships and teaching appointments throughout his career. Dr. Brooks is fluent in Spanish.
Dr. Homer Brooks and wife recently relocated to Jonesboro from Cave City. Together, they run a vintage/antiquing business and have been actively involved with many local craft shows. They have one child who is currently a student at Lyons College.
NEA Baptist Clinic is the largest and most comprehensive physician-led and professionally managed multi-specialty group practice in the region.  NEA Baptist Clinic is made up of over 100 physicians providing care in 35 medical specialties.  The mission of NEA Baptist Clinic is to provide comprehensive, personalized, quality healthcare for patients throughout the Northeast Arkansas region.  For more information on NEA Baptist Clinic, visit www.neabaptistclinic.com.
[+] add comment