News Taffy
News Article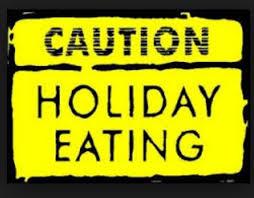 The Cardiologist's Wife - More Healthy Holiday Tips!
As promised, here are a few random suggestions for surviving Thanksgiving and the rest of the holiday binge season without totally blowing your diet. You can have fun, eat, drink and be merry without looking like Santa's replacement by January 1.
1. Have a plan. The better prepared you are, the more successful you will be in anything you do.
2. Exercise! I don't care how cold, rainy or snowy it is, you can find the time and place to get some exercise. Go to the gym, play dodgeball with the kids or start your day with 100 jumping jacks. Seriously, if you can find the time to check out Twitter or Facebook, you've got 30 minutes for movement. Exercise is one of your best bets to keep off the pounds, deal with stress and sleep better.
3. A little knowledge goes a long way. It is so easy to mindlessly toss food in your mouth at parties. But if you know the calorie count in that innocent plate of food, you might just think twice before grabbing seconds. Check the following chart for the average calorie count in some of the most popular Thanksgiving foods to see how your plate adds up. Remember - the average adult woman needs between 1600 to 2000 calories a day not per meal while men range from 1800 to 2500.
Calories per serving in the average Thanksgiving meal
6 oz. of turkey, with skin 299 calories
stuffing cornbread 200
bread stuffing 356
turkey gravy, 1/2 cup 60
1/8 slice canned cranberry sauce 86
dinner roll with butter 226
sweet potato casserole 300
macaroni and cheese 348
mashed potatoes and gravy 140
green bean casserole 110
pumpkin pie 316
pecan pie 503
whipped cream 100
6 oz. glass of white wine 140
bottle of beer 154
4. Don't heap your plate with everything in sight, exercise some portion control. Unless someone has gone to the trouble to make homemade rolls, skip the store-bought stuff. Don't gasp, there is plenty of bread in the dressing. Gotta eat with the in-laws later? Pick the food you like best at each place and skip the rest.
5. Eat extra healthy before Thanksgiving and in between holiday parties by eating more fruits, vegetables and lean protein. If you don't eat "big" every day, you can afford to splurge at holiday events. Eat more salads loaded with vegetables, not cheese and salad dressing, avoid white carbs and sugary beverages. Exercise strict portion control at home.
6. Sometimes we eat and drink too much at parties because we are nervous. If this is the case, drink mostly water (no one will notice, trust me) and fill your plate with raw veggies and fruits.
7. Don't let anyone guilt, tempt or bully you into eating or drinking more than you want or need! If someone refills your glass, simply set it down later in an inconspicuous spot or pour it out when no one is looking. When Aunt Gertrude tries to force a second piece of her famous cake on you, distract her by asking for the recipe or ask about her ne'er-do-well nephew on the other side of the family.
8. Exercise! I can't emphasize enough how much good exercise will do for you!
[+] add comment