News Taffy
News Article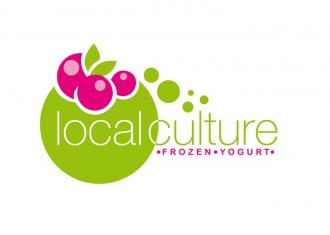 Local Culture Opens Today
A new business is opening its doors in Jonesboro today, and it's sure to be a healthy treat for your taste buds. Local Culture specializes in fat free frozen yogurt that doesn't sacrifice flavor.
The flavors change daily; today's flavors are Tahitian Vanilla, Cookies and Cream, White Chocolate Mousse, Snickerdoodle, Original Tart, Dairy-Free Orange, Strawberry, Cheesecake, Peanut Butter and Dreamy Dark Chocolate. With flavors as low as 25 calories per ounce, this is one sweet treat that won't ruin your diet.
James McDaniel and Bart Smith, the store's two owners, are excited for Jonesboro to experience Local Culture.
"A lot of yogurt stores are very similar to each other," said McDaniel, who is also the store's operating manager. "We wanted to separate the store to make it more our style. Instead of having bright colors and an eccentric theme, we wanted Local Culture to be a place where people could come relax. The natural, yet refined design of the store was aimed at just that.
"Being self-serve, you have complete control; you don't have to stand in line and just be bored if there are 20 people in the store. There is always something to do. You're either getting a cup, deciding what flavors to get, going down the line of machines or selecting your toppings. It's a fun atmosphere, and giving the customer control should ensure a positive experience.
"Unlike any yogurt shop Jonesboro has had before, Local Culture has a new style that sets it apart; Local Culture is a self-service yogurt shop. The customer walks in, gets a cup and can choose from over 10 soft-served flavors. You can pull down the lever and serve yourself as much or as little as you want. Local Culture has a variety of toppings, ranging from the old fashioned chocolate chips and candy bars to healthier choices like granola and freshly cut fruit."
Visit Jonesboro's Local Culture frozen yogurt's Facebook page HERE, and if you check-in after liking the page, you will receive 10 percent off your yogurt.
Local Culture is located at 1319 Stadium Boulevard, Suite H. Its hours of operation are Mon. - Thurs.: 11 a.m. to 11:30 p.m., Fri. - Sat.: 11 a.m. to 12 a.m. and Sun.: 11 a.m. to 10 p.m.
[+] add comment