News Taffy
News Article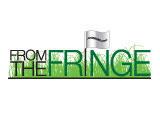 Finally!!!!
Ok - I finally got out this week and played for the first time in two months! Yes, I was extremely rusty. Yes, I waited until the earth felt like it was exuding hot molten lava before I played this summer.
I'm extremely grateful that my playing partner took pity on me. He kept telling me he hadn't played since last summer but I didn't believe him. He did a great acting job of being rusty though. I still think he was doing it to make me feel better about my game so, for that, I say thank you David Shipman!
If you don't know David, he's a great guy - a local vice-principal, a devoted husband and father and a pretty darned good golfer (when he's not playing down to my level.) The only thing I wish he'd work on is he's a devoted Cubs fan. Guess I had to find a fault somewhere, huh? Seriously, good luck to your son's baseball team this weekend, David.
Here are some other local golf happenings in the area this weekend:
The Jonesboro Country Club is having its 2011 Mixed Pairs Tournament (1 Man/1 Woman) June 11th and 12th. Contact the Pro Shop for details - 932-2410.
Sage Meadows Country Club is having its third annual Derby Days Golf Tournament this weekend, June 10-12. Contact the Pro Shop for details - 932-4420.
RidgePointe Country Club has its RidgePointe Junior Golf Opening Day on Friday, June 10. Contact the Pro Shop for details - 931-4114.
I'm going to strive to play once a week. I just hope the temperatures drop a bit before I get out again!
Until next week, Jonesboro! Hit 'em long and straight!
Rodney Poff
[+] add comment